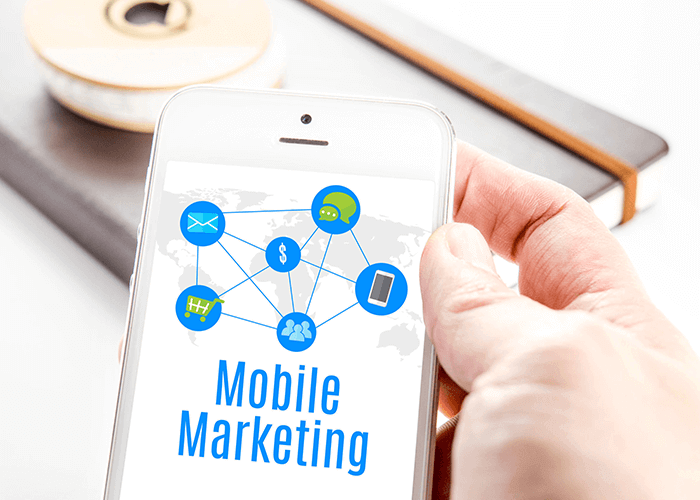 Business Consulting
02. Social Media Marketing
Social media marketing is the best avenue to grow your brand organically. If your mobile app is looking for users, social media networks bear the lowest hanging fruit. Social media allows you to find the communities you're looking for, and build a reputation within those communities.
The cool thing about social media marketing, is that you can have a lot of fun while promoting your mobile app. The idea of social media marketing is to create a sense of consistency from one social network to the next. These days, it is very easy to connect and sync posts. So if you post something to Facebook, it should also post to Twitter, and vice versa. But what should you post, right?
Because you knocked it out of the park conducting competitor research, you should have lots of ideas on what to post on your social media accounts. The key is to consistently post content that is informative, original, entertaining, current, and promotional. So for instance, if your app is a peer-to-peer app that caters to travelers, find an informative picture about travel safety, or, a funny picture about family vacations. Make sure that you add informative text about the post and targeted hashtags.
Make sure that you take advantage of social media management tools. Between Facebook, Twitter, Instagram, Snapchat, and many others, social media accounts are becoming extremely fragmented.
There are tools on the web that will help you manage all of your accounts from one place. A great example of this type of tool is Hootsuite. Instead of logging onto 5-6 different social networks, Hootsuite allows you to log in to one dashboard. From there you can schedule and manage all of your posts for all of the different social media networks.
03. Monetize Your App Using Incentive Ads
Ad networks are making tons of money for new and trending mobile apps. As a digital marketing agency, we advise our clients to consider incentive ("incent") campaigns when they first go live.
Incent campaigns require deeply embedded coding into the mobile application, so you will need to get your developer on board, but they can be extremely successful if executed properly. Mostly, our digital marketing department uses incent campaigns to drive downloads. So, what is an incent campaign?
An incent ad campaign works like a PPC campaign, but on steroids. They work within specific apps in a mobile ad network. Take for example, First Strike – the popular military game on the app stores. They run ads within other apps which incentivize you to download First Strike.
Let's say you just downloaded a new word game app, but after playing for an hour or so, you've run out of lives. You have to wait to start playing again. Or, maybe not. There is an incent ad within the word game, incentivizing you to download First Strike in exchange for 3 new lives. All you have to do is click the ad, download First Strike, and boom! you've got 3 new lives in your word game.
We advise our clients to consider incent campaigns in 2 ways: driving downloads, and driving ad revenue. To drive downloads, we will place ads in other apps incentivizing those users to come download our app.
To drive revenue, we'll place ads within our app. First Strike pays up to $4 per click for each incent ad conversion. We recently launched an incent campaign to drive downloads on a new app and got 12,000 downloads within 24 hours. They are very useful. But your digital marketing strategy and your social media efforts play a huge role in the success of such campaigns.
There will be many more bases you will have to cover when launching your mobile app. Digital marketing is an art. It evolves. Something new is always coming out that will change the game for everyone.
Remember, launching an app is not a get rich quick scheme. There is no perfect template for success. At the end of the day, it boils down to surrounding yourself with – or hiring – people who believe in your product, and are good at what they do. Your marketing strategy, social media outreach, and advertising, should be handled by experts. SDSol is happy to help if you need guidance.