Blockchain Development
in Miami
Blockchain is a disruptive technology. It is a decentralized "distributed database" which technically structures data differently than traditional databases. Blockchains function by collecting groups or "blocks" of data as a distributed digital leger that records transactions.  This type of system is difficult or nearly impossible to hack and modify.

BlockChain Technology Software Applications
Blockchain technology is redefining the ways in which we transact business online, workflows, and idea sharing. Useful applications of blockchain technology include:
Transferring Money
Wiring payments on the web
Blockchain provides much faster and less expensive money transfer services.
Financial Exchanges
Online Trading of Currencies
Some financial exchanges now function on blockchain technology with faster and less expensive transactions.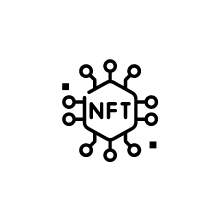 Non-fungible Token
NFTs
Non-fungible tokens have a variety of applications including, primarily, a way to convey ownership of anything digital or represented by data.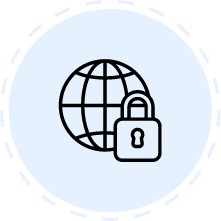 Secure IoT Networks
Data encryption
As online criminals get more innovative, we have to protect important data more and more. Let SDSol take care of it.
Take a step forward
and send us a message today.
Or take a leap forward and drop by.
Our primary offices are located in Miami Florida on Brickell Ave. Often called "Wall Street South," Brickell is considered to be the heart of downtown Miami's financial & central business district.
Come by, have a "cafecito", and let's talk about how we can help transform your vision into a reality for your business.
Main Office:


1200 Brickell Ave, Suite 1260
Miami, FL 33131