Peer to Peer Coaching Services Mobile App to find sport-specific instructors
Mobile app to find sport-specific instructors and coaches

Pros2Go
Pros2Go is the premiere go-to app for locating instructors to receive sport-specific coaching/training. The platform is a P2P (peer-to-peer) marketplace that matches the instructor (service provider) with the client. Through the app, people can find top instructors to help them learn a new sport or improve at one through top quality coaches and trainers. Then, a service request can be issued, the coach or trainer (service provider) can accept the request, schedule an appointment, and finally once the service is performed, the payment will process.


Peer to Peer


App Development


UI/UX Design

Software Development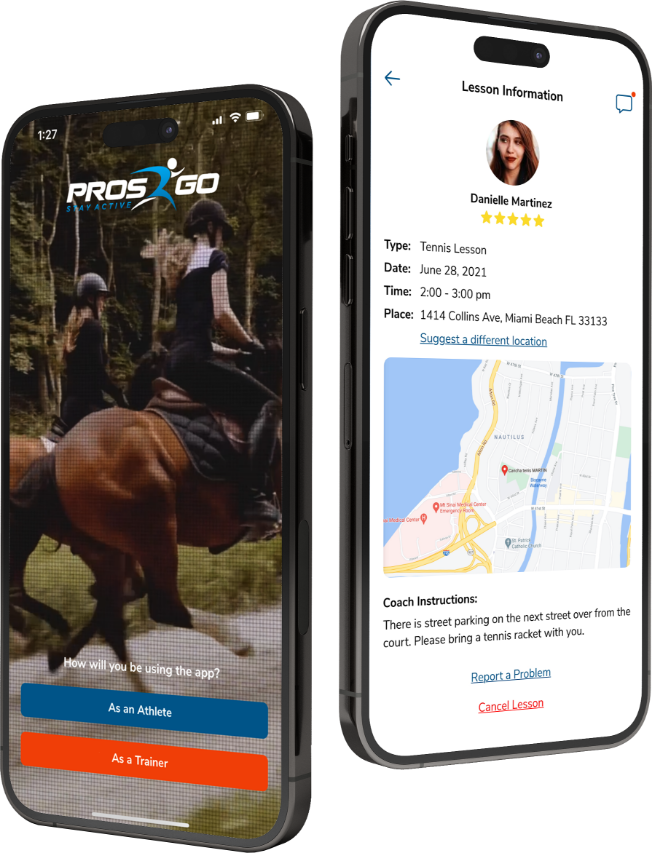 Take a step forward
and send us a message today.
Or take a leap forward and drop by.
Our primary offices are located in Miami Florida on Brickell Ave. Often called "Wall Street South," Brickell is considered to be the heart of downtown Miami's financial & central business district.
Come by, have a "cafecito", and let's talk about how we can help transform your vision into a reality for your business.
Main Office:


1200 Brickell Ave, Suite 1260
Miami, FL 33131